Our latest feature allows dealers to proactively serve their customer with this new data. When homeowners establish too hot or too cold temperature limits with their Nexia Home account, they can sign up to receive notification of anything outside of these thresholds. Dealers can also now receive email alerts when these homeowner determined thresholds are exceeded, allowing for earlier and better visibility into system performance.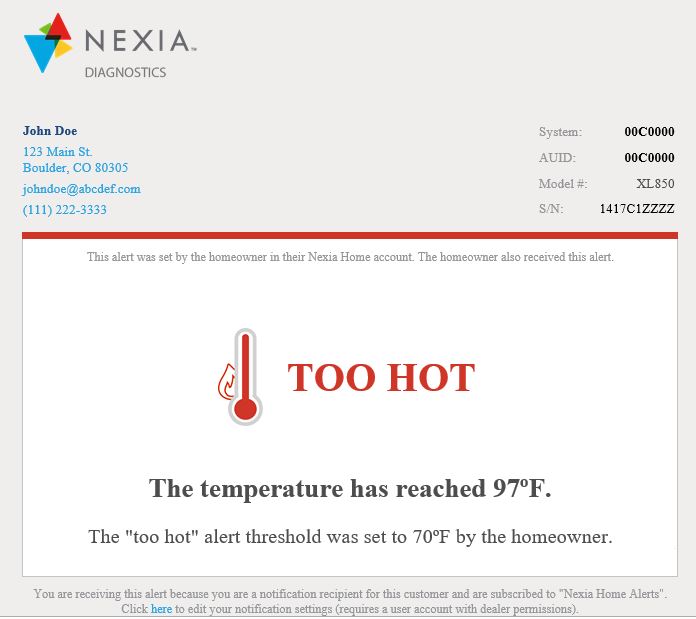 Make sure your homeowner is opted into diagnostics
Subscribe to alerts by setting up someone in your company to receive the notifications in Diagnostics (Click on notifications > Select the alert types* you would like notifications for)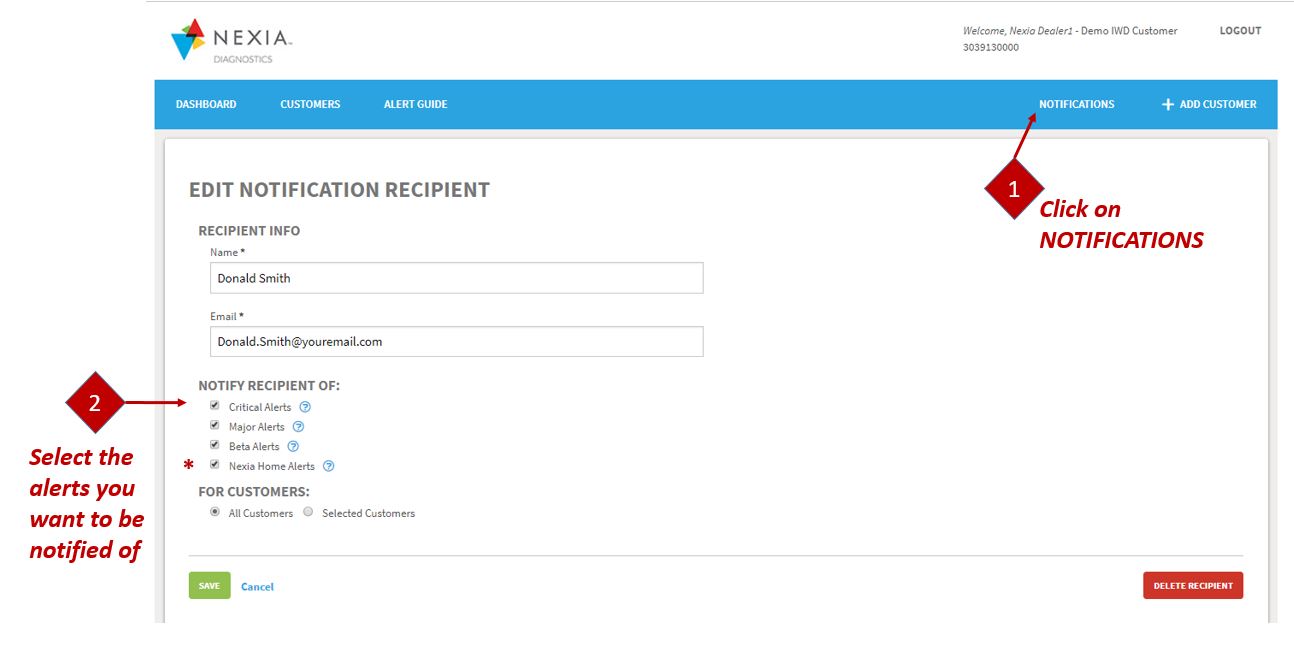 *We have selected the Nexia Home Alerts for users as a default setting. If you prefer not to receive these alerts, you can deselect this setting.
Make sure they're opted into diagnostics
Set up alerts – Step by step instructions can be found in this help doc on MyNexia.com
Give your homeowners peace of mind that you're able to help address system performance more quickly with these new "too hot / too cold" alerts.
Share this message with your dealers so they can turn on alerts and talk to their customers about it.