The new e-Library user interface launched on Monday, January 11. Designed to mimic standard search engines, the new user interface streamlines searching, supports multiple browsers and improves the overall stability of the application.
What's Changing
Intuitive design: No training required—just enter your search term and go.
Improved search results: Searches return all possible documents the first time you search. Easy-to-access filters allow you quickly narrow your search to find the document(s) you need.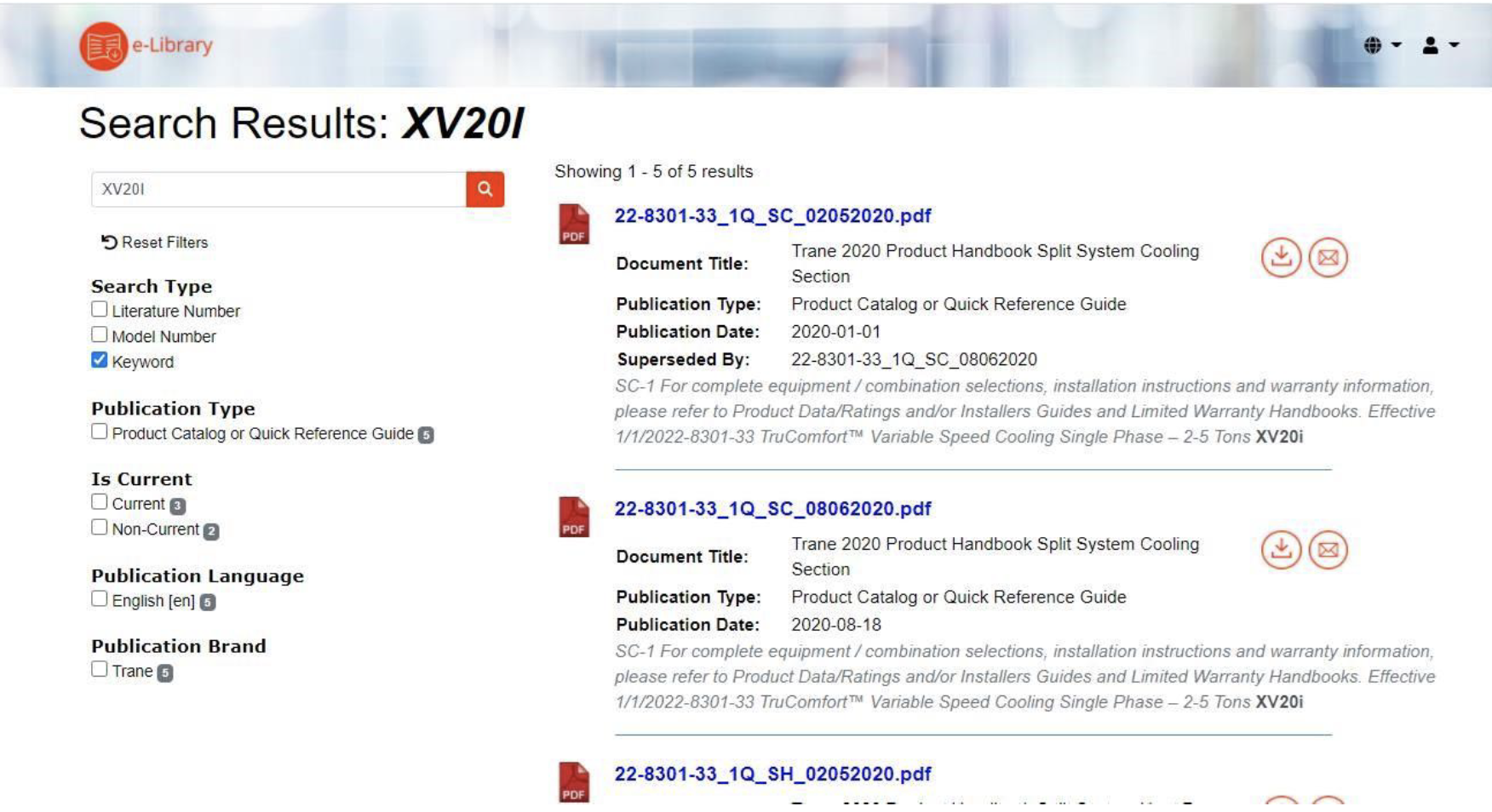 No need to use special search characters: You no longer need to use an asterisk when searching for a literature number or a model number (but if you're a fan of the asterisk, go ahead and still use it! The search works with or without it.)
Support for your favorite browser: Designed and tested to work in all popular browsers.
Improved stability: The new platform includes critical improvements in stability, accessibility and performance.
Access remains the same to get to e-Library: ComfortSite > Product Info > e-Library

Additionally, the technical literature quick search tool will remain active.